CHARTSA – Cryptocurrency Trading Dashboard
Digital Currency – Crypto Trading Chart With advanced tools React Next JS Template
Html website templates with source code React Next JS Template and tailwind Html CSS templates
CHARTSA is a WebSocket responsive react cryptocurrency trading dashboard. This template's main aim is to provide a lot of well-coded components. You can use these components to build your next cryptocurrency or money exchange platform.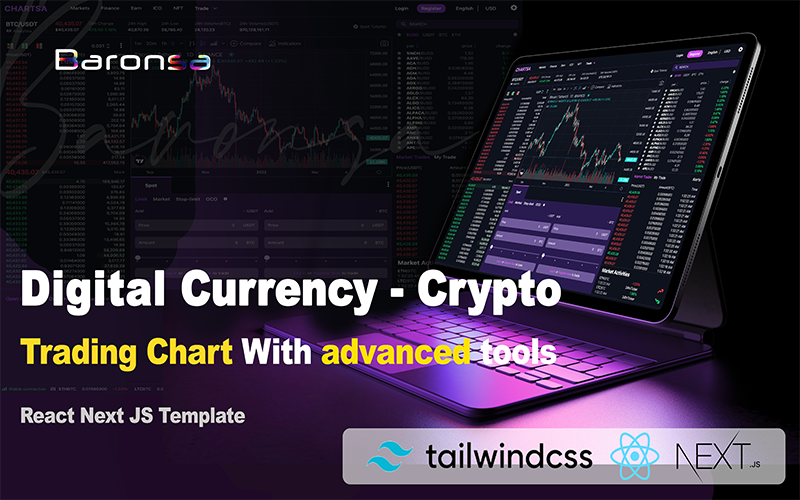 REACT Trading template is one of the most beautiful and unique products of BARONSA.DEV. The design of this template has caused it to attract many fans very soon. Charts template is a professional trading template that is suitable for programmers, web designers as well as graphic designers. Those who work as freelancers can also use this beautiful template and give their platform to their customers in the best way. Introduce.If you have server-side or backend programming knowledge, you can easily use this professional template in the best possible way. However, this template is also installed on your host, which is fully explained in the help file. Has been given. But for better and more complete use of this template, server-side programming must also be done.
This project uses api Binance by default. you can easily customize your own theme if you like.