Walletsa – Crypto Wallet Website By React Next JS And Tailwind Template
Crypto wallet website templates with source code React Next JS Template and tailwind CSS styles and In two color themes, dark and light, with a quality design that uses a dumb feeling and It is fully responsive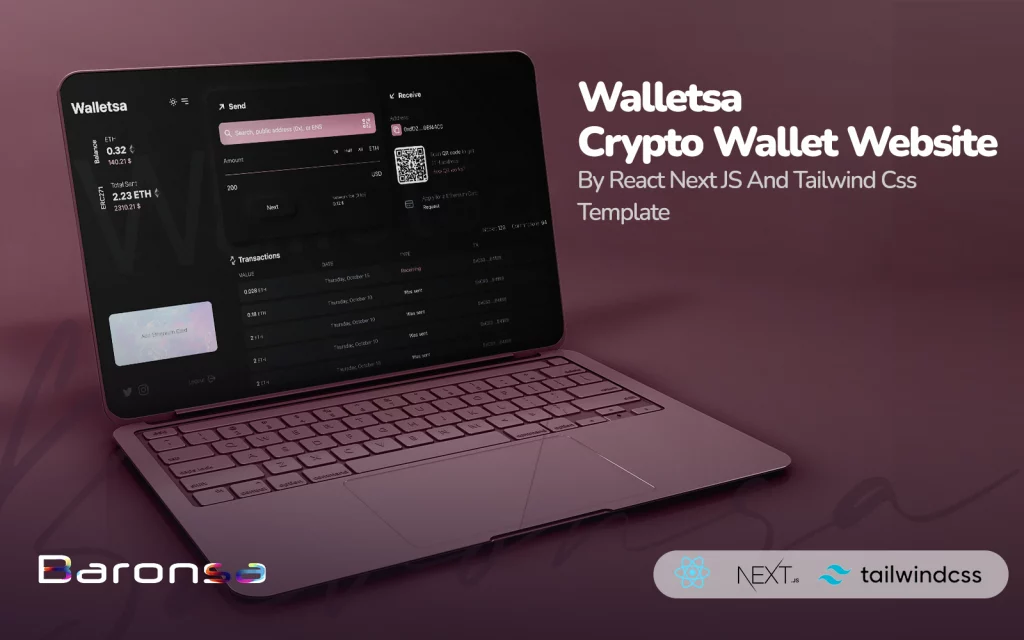 You can use these components to build your digital currency platform or exchange your next currency. The main purpose of this template is to provide many well-coded components.
Walletsa A website template for React built specifically for developers who want to set up a fast and professional wallet for their projects and side products. This template has a front page that shows a wallet name, social media icons and with text and images. This template also has beautiful and flexible typography.
Attributes:
Professional and personal wallet
You can easily customize your own theme if you like.