"Watch Store" – A Stunning React Next JS and Tailwind Template with Eye-Catching Login Page Animation
Looking for a top-of-the-line website template for your watch store? Look no further than "Watch Store". Built with React Next JS and Tailwind, this template offers a sleek and modern design that's sure to impress your customers. But what really sets this template apart is its stunning login page animation. As soon as users land on the login page, they'll be greeted with a mesmerizing animation that's sure to capture their attention.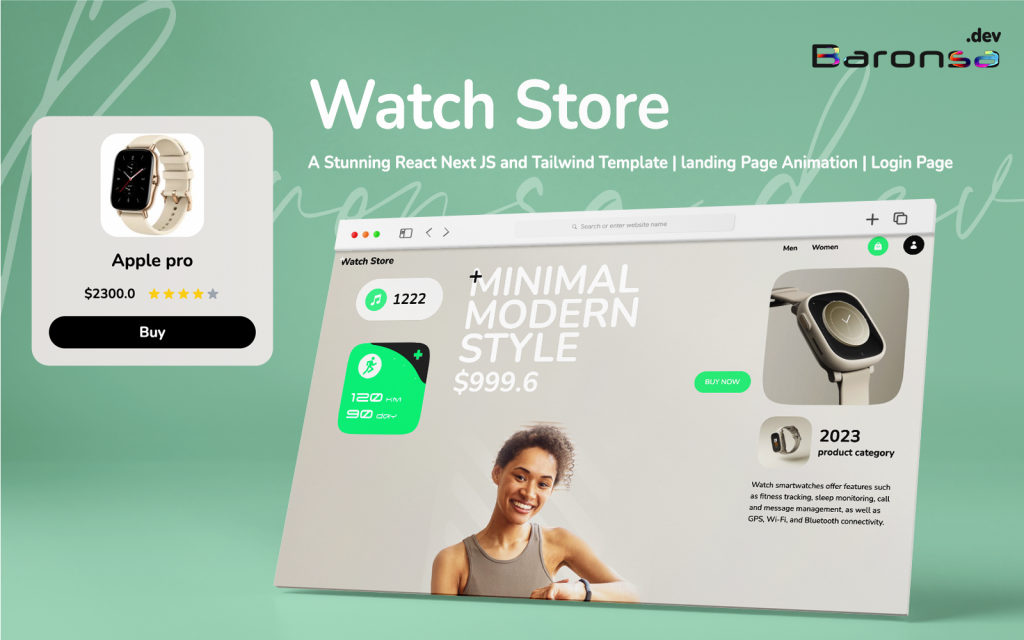 In addition to its eye-catching design, "Watch Store" comes with all the necessary features for a successful e-commerce website, including a shopping cart, product pages, and a checkout system. And with its easy-to-use customization options, you can easily tailor the template to fit your unique brand and product offerings.
Don't settle for a run-of-the-mill website template. Upgrade to "Watch Store" and take your online presence to the next level.
Hashtag: #WatchStore #ReactNextJS #TailwindTemplate #LoginPageAnimation